Add a tip!
I am working on a new record so please feel free to help that along.
Enter the amount you wish to donate
Lindy Vopnfjord performs for the Iceland National League of North America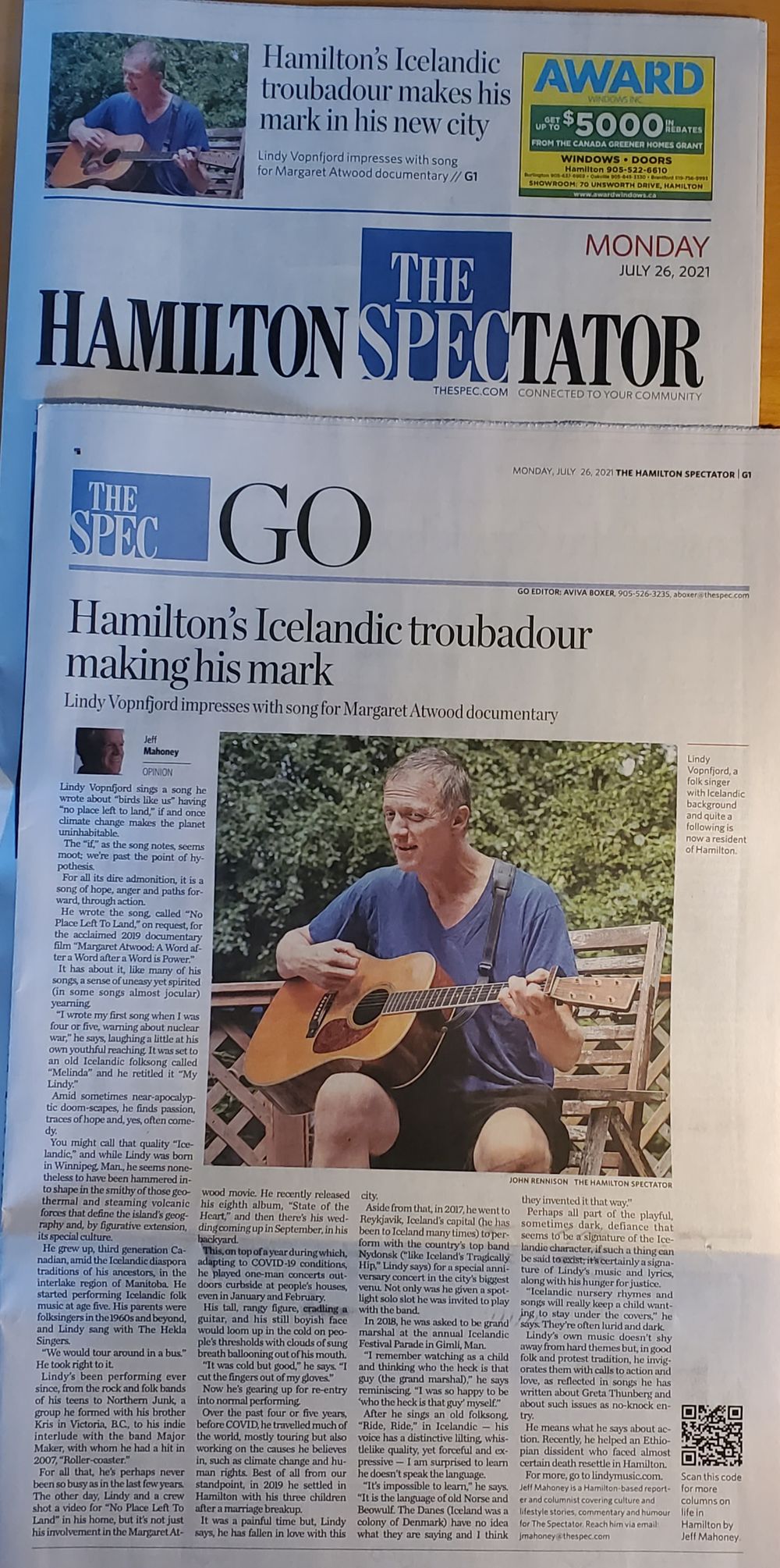 Stereo Embers interviews Lindy
This is a song that was inspired by the US election and the prevailing global political landscape. Darkness is the Day was written the morning after the election results came in and it echoes the feelings of many who were shocked by them. This song was released on Inauguration Day and we should all be wide awake now to what lies ahead. Produced by Aimee Bessada, Rebecca Everett and Todor Kobakov in cooperation with the Slaight Music Residency at the Canadian Film Centre in Toronto.