State of the Heart is a state of the art Canadian folk record. Vopnfjörd has exhibited emotion, pristine storytelling abilities, and memorable melodies in both his singing and instrumentation. His eighth record is poised to be his most successful yet, with rejuvenating production that contrasts his two-and-a-half decade long music career supremely.
-Canadian Beats
How many songwriters take time to explore poignantly such a difficult time in one's life? I think it's brilliant in its simplicity. Enough to swell tears in a parent's eyes.
-Americana Highways
"

Love Me Like That is classic folk-rock, cut from the same sonic cloth first woven by Bob Dylan and today's running-thread gag and fellow former Winnipegger Neil Young."
LINDY VOPNFJORD ANNOUNCES NEW ALBUM STATE OF THE HEART 
OUT MAY 22, 2020 
LINDY + PRODUCER DANNY MICHEL WILL HOST A LIVESTREAM LISTENING/PRE-ORDER PARTY FOR THE RECORD 
MAY 7 AT 5PM ET VIA SIDE DOOR 
SHARES TITLE-TRACK FIRST SINGLE 
LISTEN VIA YOUTUBE / SPOTIFY / BANDCAMP 
Photo Credit: Jen Squires 
New York, NY (April 16, 2020) — Folk singer-songwriter Lindy Vopnfjörd has announced his eighth studio full-length album State of the Heart, due out May 22, and released its title-track single. Listen to the single via YouTube or Spotify. Listen + pre-order the album via Bandcamp. 
State of the Heart reflects not only Lindy's personal evolution toward a new love and revolution as a dedicated songwriter, but also, the new life producer Danny Michel breathes into Lindy's style by imbuing his signature folk sound with a modern feel. The opening moments on the single "State of the Heart" carry the audience in this new direction, as he sings: "This was meant to be a protest song, but the politics were wrong / Not a time to be sublime / let's leave the politics behind." 
State of the Heart displays the synergy between the sound and vision of a meticulous perfectionist working out of a rural Southern Ontario studio and the soul of a self-described "joyologist and freedom nerd" who recently moved to Hamilton, Ontario. The resulting energy enlivens the beautifully crafted tunes. 
Lindy and Michel will host a livestream listening/pre-order party for the album on May 7 at 5pm ET via Side Door. They'll perform the full album live from Michel's studio, discuss each track, and answer questions. Tickets are available here. 
Compelled to write the world a song, Lindy's "Look Me In the Eye" pays homage to environmental activist Greta Thunberg, while "No Place Left to Land" soundtracks the 2019 documentary Margaret Atwood: A Word after a Word after a Word is Power, which was featured at Toronto's prestigious Hot Docs showcase. Passionate about human rights and community action, Lindy also organized "HAMILTON LOVES YOU: Show of Support for Human Rights Activist Kidus Mehalu and Family" in February of this year. 
Lindy's music has been leaving a lasting impression on audiences since he released his debut studio album in 1995. Listeners have fallen in love with mile-wide smile and magnificent talent at house parties, bars, embassies, theatre halls (supporting the Canadian duo Whitehorse), and large festivals, including Montreal's Osheaga (with Ian LeFeuvre and Todor Kobakov as the electronic pop group, Major Maker), Reykjavik Folk Festival, and Hillside Festival. On his 2019 album You Will Know When It's Right, he collaborated with the legendary Icelandic band Nydonsk, whose music inspired him during his upbringing in a musical Icelandic family. 
www.lindymusic.com 
www.instagram.com/lindyvopnfjord 
www.twitter.com/lvop 
www.facebook.com/lindymusic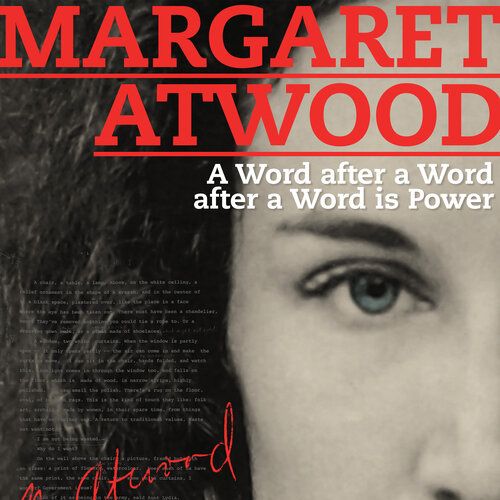 "No Place Left to Land," Written for documentary on Margaret Atwood
"MARGARET ATWOOD: A WORD AFTER A WORD AFTER A WORD IS POWER," A DOCUMENTARY ABOUT THE AUTHOR OF "THE HANDMAID'S TALE."
LINDY VOPNFJORD ANNOUNCES NEW ALBUM 
YOU WILL KNOW WHEN IT'S RIGHT 
OUT MARCH 29 
FIRST SINGLE "LOVE ME LIKE THAT" OUT NOW 
New York, NY (February 4, 2019) – Icelandic-Canadian songwriter Lindy Vopnfjörd has announced his seventh full-length album, You Will Know When It's Right, for a March 29 release, led by the single "Love Me Like That", which dropped this past Friday – listen + share. 
You Will Know When It's Right came into fruition after an invitation from legendary Icelandic songwriter Daníel Ágúst Haraldsson, leader of acclaimed electronic band Gus Gus, to team up and collaborate with Iceland's most beloved band, Nydonsk.  The album was recorded at the famed Hljodriti Studio, and includes a live performance with Nydonsk at their concert at Eldborg Harpa in Reykjavik. 
Vopnfjörd is a proficient storyteller who distills human experience into the vital emotions that define a moment so crisply, and memorably.  From his West Coast, Victoria-based band Northern Junk to Toronto's explosive indie rock group, Major Maker, that boasted a fervor comparable to The Killers or Hard-Fi, Lindy's talents have spanned many musical outfits. From his earliest albums, The Humourous Years and Suspension of Disbeliefwhich he toured extensively through the UK, to his most recent, Young Waverer, Lindy has consistently delivered a caliber of songwriting and musical arrangement, that has garnered heaps of critical accolades. 
Born into the Icelandic community in Manitoba, Canada, Vopnfjörd started his music career early, singing traditional Icelandic songs with his family, helping shape this intuitive artist. By age four, Lindy was already pronouncing his "stand and care for the world" bent as an Icelandic-Canadian folk artist by singing cautionary songs against nuclear war. Traveling around by bus with his mom and dad and extended family, he developed an appreciation for performing as a form of sharing. Touring comes naturally to Lindy, and to see him live is to witness years of experience in honest delivery and authentic exchange with a dedication as real to a room of three, as when he's performing to a stadium-full. 
Over the course of now seven albums, Lindy have mesmerized, delighted and moved audiences at house parties and bars to embassies, theatre halls, touring with Whitehorse, and playing large festivals, such as Osheaga, the Reykjavik Folk Festival, and Hillside Festival. 
Residing now in Toronto's Parkdale neighbourhood, Vopnfjörd and his ongoing artistry are supported by an artistic family and solid fan base, and reflects the musical pedigree of the artistic community in which he is immersed. 
You Will Know When It's Right Track Listing: 
01.  Love Me Like That 
02.  Standing On The Sea 
03.  Give Some Love 
04.  Our Greatest Irony 
05.  How Did We Get Away 
06.  Everlasting Odyssey 
07.  I'm So Hi 
08.  Lover Sister (Live In Reykjavik With Nydonsk) 
www.lindymusic.com 
www.instagram.com/lindyvopnfjord 
www.twitter.com/lvop 
www.facebook.com/lindymusic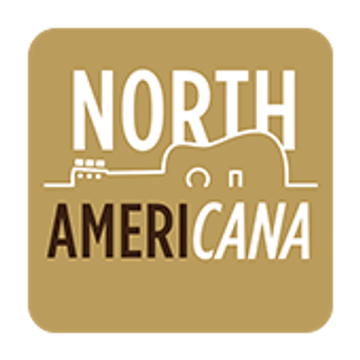 SIRIUS XM'S NORTH AMERICANA #359 ADDS "LOVE ME LIKE THAT"
MARCH 7th, 2019
ADDS:

Tom Petty & The Heartbreakers – For Real 

Reuben & The Dark – Hallelujah
Tedeschi Trucks Band – Hard Case

Wintersleep – Into the Shape of Your Heart 

Lindy Vopnfjörð – Love Me Like That
Vampire Weekend – Harmony Hall
John Mayer – I Guess I Just Feel Like
NEW SINGLE - LOVE ME LIKE THAT